I woke up to my husband's alarm going off, except he doesn't hear it and sleeps right through it. I yell at him to wake him up and turn off the alarm. He hits snooze and goes back to sleep. This whole routine happens three more times and I am so over it. When we finally get up, it's too late. We don't have time for everyone to take a shower and still leave on time, so it ended up being my daughter who had to wait until this evening. I had no time to put on makeup of any kind. Which killed me.
I hate the way I look without makeup. I. Hate. It. I am the ugliest person and you know what, no one is gonna convince me otherwise, because they've been trying for like at least 23ish years now. If it hasn't sunk in by now, it's not going to.
I had no time to clean up my boots that have been stored in the garage for the last three seasons. My husband tried, bless his heart, but there just wasn't enough time. I wanted to wear one of my cute scarves this morning but all of them are still in the mass of laundry making its way through the laundry like molasses. I had to throw my hair up in a terrible bun. It sucks. Seriously, its a wad of unbrushed wet hair.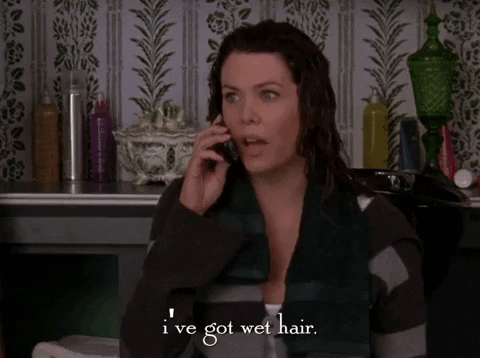 I walked into church this morning and I did not want to talk to anyone, but I guess I really did look like crap because the first thing someone said to me when I walked in the front door was, "What's wrong?"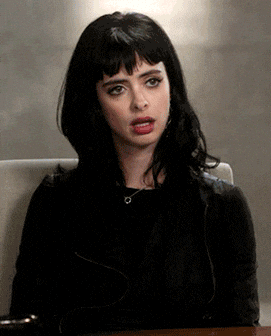 I told them that nothing was wrong because I don't want to tell people about my problems. I just want them all to shut up and leave me alone. And then I thought about how I don't feel comfortable sharing anything super personal with any of these people at church, who are supposed to be my brothers and sisters. Not that they are mean people, it's just that I don't connect with anyone. There's no one there that I look at and think, "I need to tell them my issues because I know they will make me feel understood." No, they will give me all the cliches and tell me that everything will be alright and then go back to eating their donuts and coffee, and you know what? I don't want that. I want someone to tell me how much my situation sucks and to complain about everything with me. I want a friend who literally feels the same way I do now and is upset about stuff too. We can feel better later. Right now, I want to bitch about stuff and no one at church is gonna do that with me.
Of course, everything for the church service was changed last minute and I didn't check to see if everything had been confirmed so I made the wrong stuff for the show and it was all my fault. Everyone and their brother needed something from me before the service and I had to put on a smile and pretend I was happy to help them. The soundboard was completely messed up and the man who normally runs the sound has it in his head that all the levels and adjustments need to stay the same every single week because that's how we keep from getting feedback. Guys, he wears a hearing aid. He can't hear the feedback coming through the speakers. I was in a mood so I actually stood up for myself, when normally I would have just as-you-wished at him. I told him the stage changes constantly and so do the people on it, so you can't write down the exact places you left the controls that one time everything sounded good and set them to that every week. We were getting feedback when all the levels were at the place they were "supposed to be". We. need. to. check. them. every. week. and. adjust. So I guess my bad mood was a little productive because I wasn't rude (miraculously) but I wouldn't let him tell me I was wrong.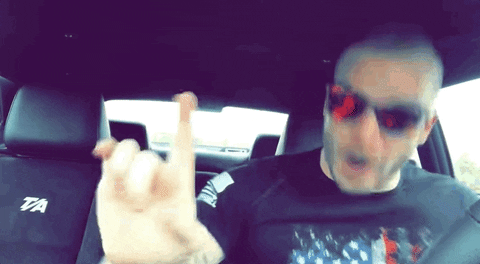 I checked my blog to see what was up, and somehow I switched a finished and published post back to a draft with all my gifs now missing and my title photo gone as well. So I came home and redid that.
My poor hubby has been trying to help me this whole morning and he really was amazing. He found someone to break into the broken coke machine at the church and get me a Dr. Pepper so I was able to have some caffeine and take my meds, which helped. And we did see some friends at church that I do like to be around, but I don't know them well enough to air out all my personal stuff. Still, it was nice to see them.
And here I sit listening to my favorite love songs and three grilled cheese sandwiches cut diagonally just the way I like it, made by my hunk of a hubby. It's true, I was very down this morning. I was crying on the way to church, and I wished as hard as I could that I didn't have to go. But I did get to genuinely worship a little bit, which made me feel Jesus with me. It helped. And things have calmed down now. No one has to see my gross face and I don't have to be presentable to anyone. I don't have to smile if I don't want to. I don't have to deal with any people I don't want to. I can just exist as me. I love home.