There is a lot of power in how you think. Thoughts are a particular stumbling block for people who suffer from depression. Thoughts of shame pop up way too easily and stick for a long time, whereas thoughts of pride and accomplishment struggle to surface and are fleeting.
If you don't know, you can train your thoughts to lean a certain way. For example, if you've been brought up as a racist, your initial thought when seeing a black person would be negative and mean. If you learned to recognize those thoughts and make yourself change the thought to a positive one, you can change your outlook on people of color.
Like this…
Negative: "I bet this lady ahead of me has all those babies just to get a free ride and live off the government."

Fixed: "There is nothing wrong with having many children and I have absolutely no evidence to support the idea that she is getting government assistance. Even if she is, there is nothing wrong with accepting government assistance when needed. I have no authority to decide whether she is worthy of government assistance. Sure I may pay taxes so that people can live with assistance, but I have no knowledge of her personal information and I am not entitled to her personal information."
I read somewhere that the first thought that crosses your mind is how you've been conditioned to think. The next thought is from you. You don't have to feel bad about being conditioned to think terrible things. You just have to re-condition and re-train your brain until that first thought is the one you're proud of.
The same goes for the thoughts you have of yourself. You've trained your brain to see all the imperfections about yourself, and that they are deal breakers for anyone who might consider a relationship with you. There are many reasons you have been trained this way, but you have the power to change it!
Something I do once in a while is writing out my negative thoughts, and change them so that I see the positive.
1. Negative: I am fat and ugly. Everyone is looking at me and thinking how glad they are that they aren't me.

Positive:  I am overweight but that has no bearing on my beauty. I have personally witnessed the transformation that occurs between seeing someone for the first time and getting to know them. Beautiful people have quickly become ugly and vice versa. No one is judging you because they are too busy judging themselves, thinking these same thoughts. Not to mention, literally no one has the authority to decide what ugly or beautiful is.

2. Negative: I am so lazy I can't even take care of myself, my house, and my kids. I am the worst mother.

Positive: Simply because I sit on the couch a lot does not mean I am lazy. I work on my blog and my homework and things for the church, all things that are important and need to be done, things I would feel bad for not doing. I do have a weakness for cleaning the house so I will do at least one thing today to make myself better at cleaning. Every day my kids are fed, safe, clean, and loved. It's okay that I hit periods where they play their devices all day because I always find my way out, and my children are still cared for very well and they know I love them. I am a good mother.
You have to prove to your mind that you are in control. Lasso those destructive thoughts and make them serve you, bend them to your will. Rebrand them as uplifting thoughts and train them to run through your mind often. It's not easy, and it takes a lot of work to believe the positive thoughts, but if you practice enough, you will start to believe and think positive automatically. Think of it as a workout you don't have to get off the couch for!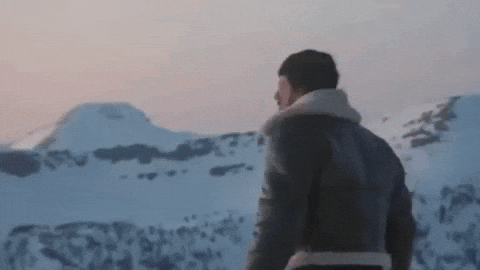 If you're interested in the sociology of positive and negative thoughts, check out this ten minute TED talk: "Getting Stuck in the Negatives (and How to Get Unstuck)"
How often do you struggle with negative thoughts? What method do you have for dealing with them?